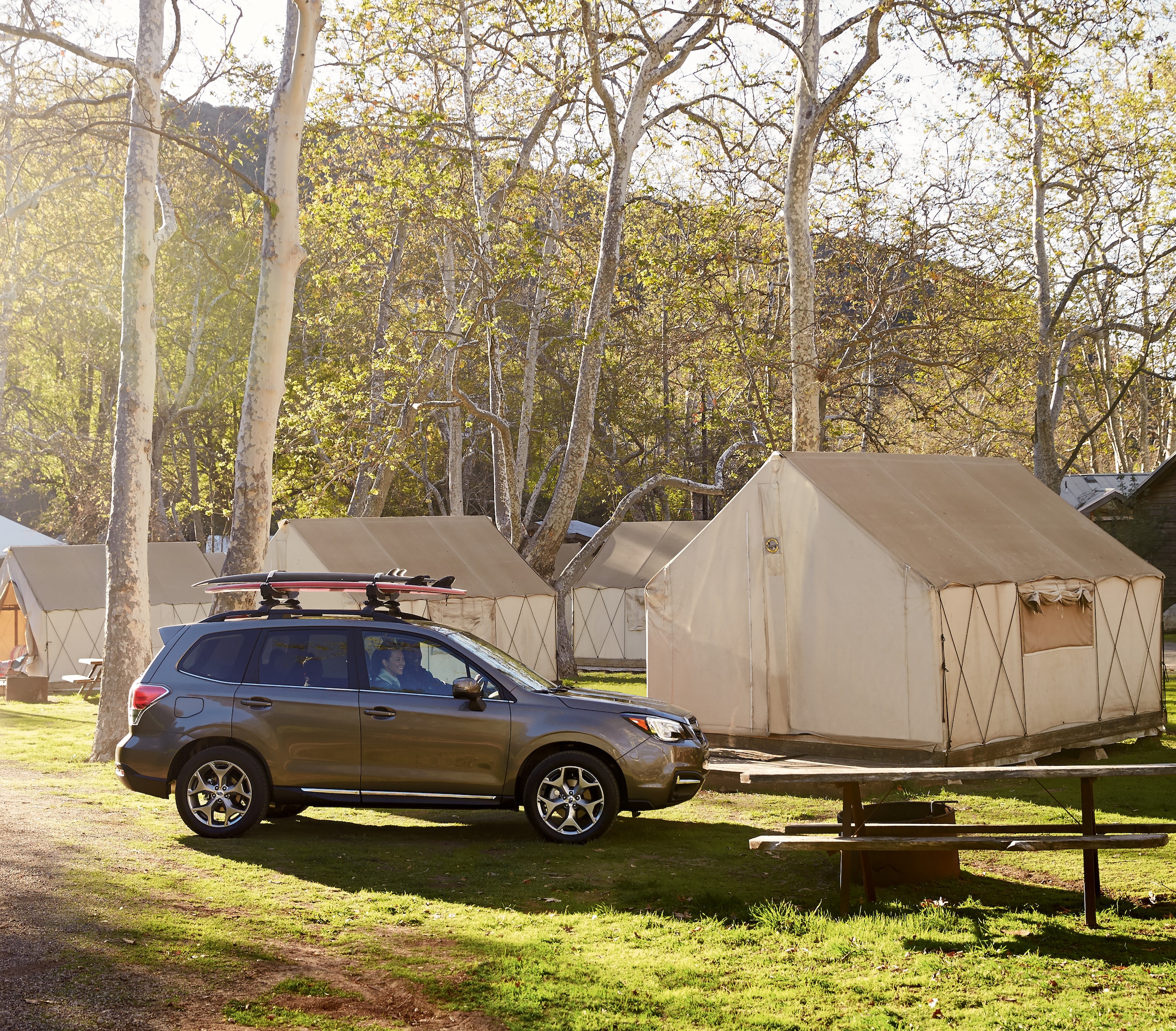 The Subaru lineup offers many different new SUVs to consider, and many of these models aren't all that different from each other. The exterior styles or price tags of one of these may draw you to it, but when you aren't sure which one you want, it can be tricky to find the right fit. Two models sharing a lot of qualities are the new Subaru Forester and the new Subaru Crosstrek. Both two-row SUVs with all-wheel drive standard, choosing between the Subaru Crosstrek and Subaru Forester can be tricky, but we look to help you by comparing these Subaru SUVs below!
How Do the Subaru Forester and Subaru Crosstrek Differ?
Both of these SUVs have seating for five, but the Subaru Forester is the larger of the two. It has more head and legroom in both rows than those of the Subaru Crosstrek, and the Subaru Forester fits more cargo whether the back seats are up or folded down. This isn't to say that the Subaru Crosstrek is small or not capable of carrying a lot of cargo, it just doesn't have the same cabin space as the new Forester.
The Subaru Forester is a great value, but it does start at a higher price than the affordable Subaru Crosstrek, which doesn't have all the same standard features as the Subaru Forester. Under the hood, the Subaru Forester has more power, but the Subaru Crosstrek is lighter and has more precise handling, which makes it a better SUV for the city. Plus, the Subaru Crosstrek offers a hybrid option while the Subaru Forester does not.
Find Both of These New Subaru SUVs for Sale in Houston
So, both the Subaru Forester and Crosstrek are great SUVs with a lot to offer, but certain differences may have you leaning one way or another. If you want a hybrid Subaru SUV or an SUV ready for tight city quarters, the Subaru Crosstrek is for you. Need a bit more cabin space, power, or standard features? Check out the new Subaru Forester. We hope this Subaru SUV comparison helped you, but if you have any other questions, be sure to contact our Houston Subaru dealership!
?