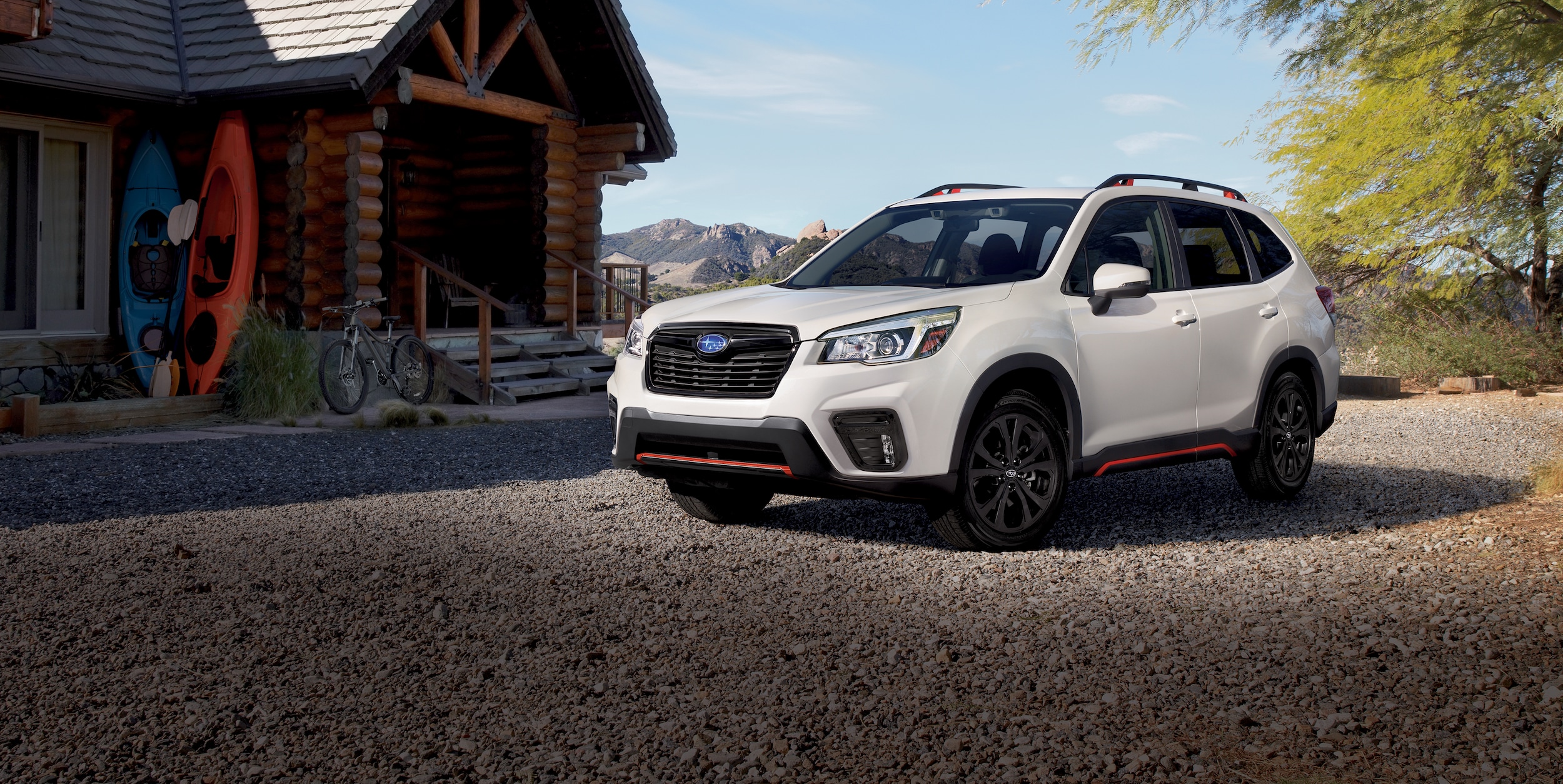 The Subaru SUVs offer a wide range of options, and that includes all sorts of trim levels to choose from when shopping our new inventory. Among these new Subaru SUVs, the Subaru Forester stands out because of its design, and that's especially true of the Subaru Forester Sport trim level. This trim level introduces several terrific technologies, but it's the design aspects that make it unique among the five Subaru Forester trim levels at our Houston dealership. Keep reading for more details on the Subaru Forester Sport!
What Sets the Subaru Forester Sport Apart from Other Trims?
The Subaru Forester Sport shares the same engine, all-wheel drive system, and towing capacity of the other trim levels, but it still stands out because of its looks. It is the lone Subaru Forester trim level with a black finish on the 18-inch wheels, and you'll also find orange accents along the exterior that are unique to this trim level. The Subaru Forester Sport also has LED fog lights, which it shares with only the priciest trim level for this new SUV.
Inside, the design and uniqueness of the Subaru Forester Sport shine even more. It has orange stitching for the seats that help them to pop, and the dual-tone sport cloth seating is comfortable and stylish at the same time. What's more, the Subaru Forester Sport is the trim level that introduces features such as Keyless Access, paddle shifters, and High Beam Assist!
Get More Details on the New Subaru Forester in Houston!
The new Subaru Forester Sport is a stylish and fun-to-drive SUV, and you can learn more about it or the other trim levels when you come by our Houston Subaru dealership. We'd love to answer any questions you have and show you around the great new Subaru models for sale here, so we hope we can do so soon!